Customized automation to meet individual production needs.
We are able to work closely with our customers to align manufacturing needs with functional equipment design that helps increase capacity and efficiency in the movement of products. Our phased-in approach supports material handling and robotics as well as maximizing current processes.
Customization
High quality
Turn-key systems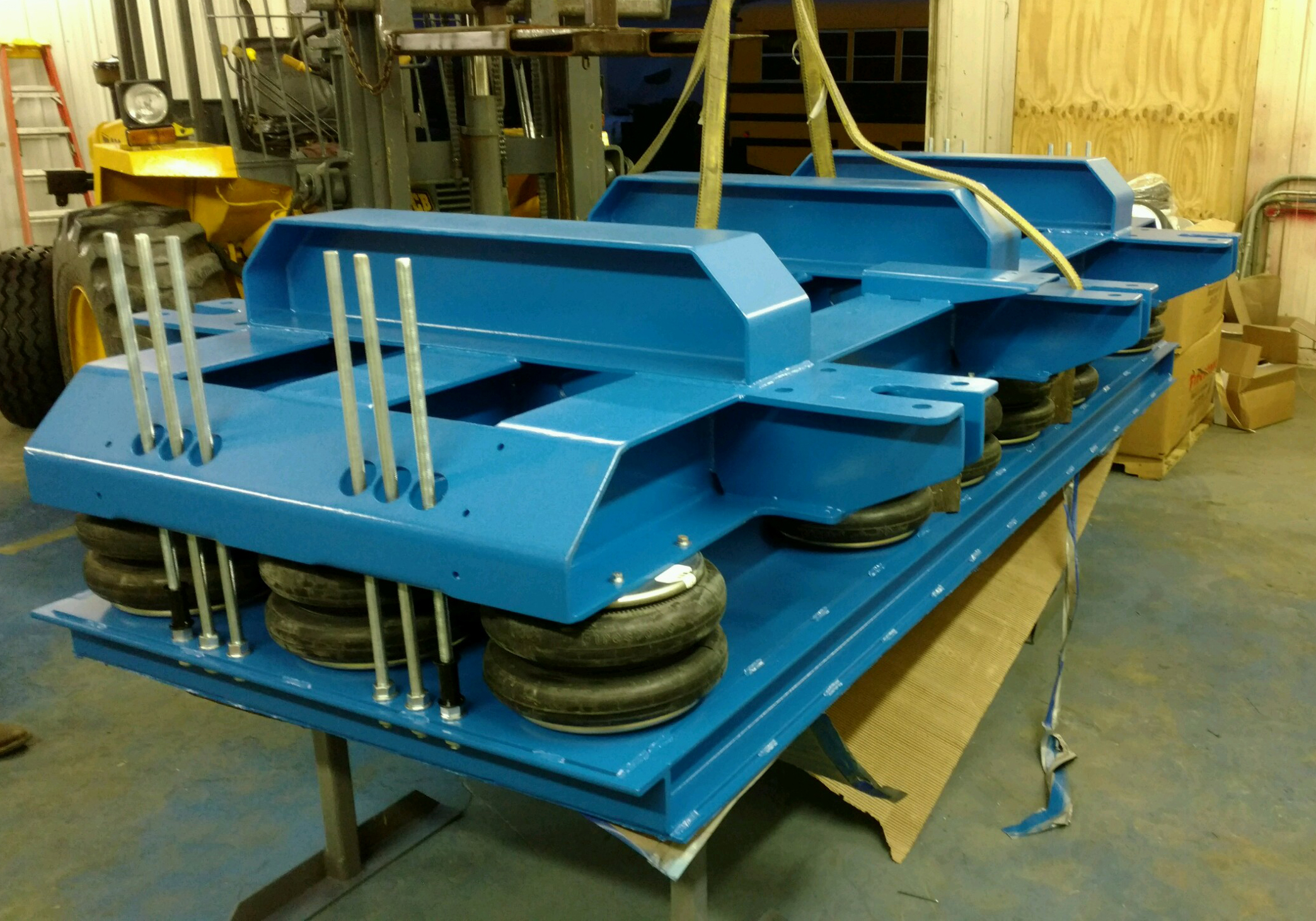 Conveyors
Custom built conveyors designed specifically for each individual customer's manufacturing needs.
Presses
Designed with the operator in mind, longevity, and ease of maintenance. 4′ x 10′ Platen press with 78″ opening, controlled by PLC, powered lower conveyance, and three zone control. 25 FPM timing belt powered conveyance. Non-marring with no grease or oil transferred to material. 7″ touchscreen with view faults, you can troubleshoot directly from the screen.
Super Sack Lifter
Forklift attachment- designed with safety in mind. Allows a single lift operator to safely attach the sack to the sack lifter attachment. Built to safely accommodate stationary or dynamic unloading systems. Reduces loop abrasions, allowing for extended use of sacks.
4,400 lbs capacity
Single operator
Reduces loop abrasions
Easily adapted to unloading systems